Odds are high that you'll get dragged out on February 1st to watch Super Bowl XLIX, whether you're a fan of football or not, so you may as well be somewhere with delicious food and drinks!  Here are a few great places that are showing the game this Sunday.  Since Super Bowl is one of the busiest days of the year for bars and pubs, calling ahead for reservations is recommended.
The Palomino Smokehouse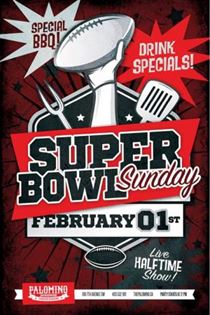 The Palomino will host their annual Super Bowl Party starting at 2:00PM.  I can't think of a better place to enjoy the food, I mean game.  Their menu is unreal, and they feature a large selection of beer, whiskey, bourbon and other spirits.
Hit up that Palomino Fat Ass Platter (serves 4) so you can sample a little bit of everything.  They also have excellent Caesars, which is the perfect day-time drink if you're not feeling the beer. Event highlights will include a live Halftime Show, special game day BBQ, drink specials, and more.
The Garage Sports Bar
With 15 TVs ranging in size between 52″ to 80″, plus a big drop screen with surround sound, The Garage, located at Eau Claire Market, is a great spot to catch the game.  They'll be offering a Tailgate menu, free swag, and $5 import beers (Stella, Strongbow, Heineken, Sapporo, Guinness).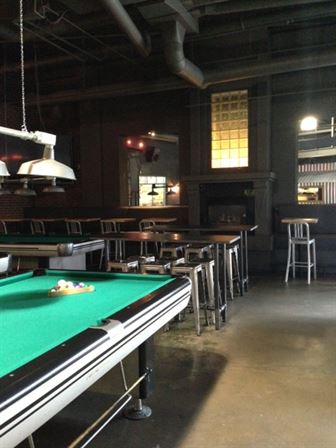 If your team is losing, or you're just along for the ride and don't really dig football, they have lots of fun distractions.  Pool is free on game day, and they have 17 tables up for grabs.  They also have interactive video games, VLTs, darts, ping pong, and foosball.  Reservations recommended, call Stephanie at (403) 262.6762.
The Unicorn Pub
This will be your last chance to catch the Super Bowl at The Unicorn in this location, as they will be closing later this year.

Cheer on your favourite team and treat yourself to specials like $4 bottles of Bud and Bud Light, a $10 hot dog buffet, as well as games and prizes.
The Metropolitan Grill
Join The Met for kickoff on Sunday, with a special NFL menu, plus $21 buckets of Bud Light, and halftime giveaways.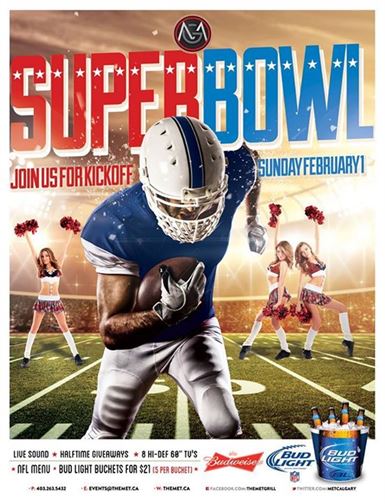 Catch all the action with live sound on their eight 60″ hi-def TVs.
Ceili's
The downtown core is home to two Ceili's locations - one on 8th Ave SW and one on 4th Ave SW.

Both will be ready to host you on game day with drink specials, swag and prizes all day long!
Below Deck Tavern
The Super Bowl fun has already started at Below Deck Tavern, they'll be serving up this delicious menu all week long.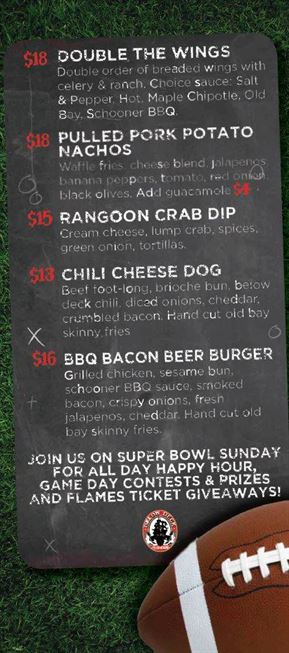 On game day, this quaint pub with an east coast feel will open at 2:00pm, kickoff at 4:30pm.  Contests, prizes, and happy hour specials all day.
Whatever fun you get up to, please make sure you plan a safe ride home!
---