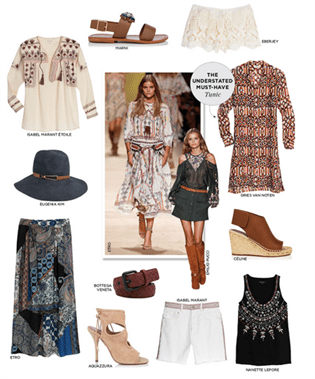 Spring collections are already starting to arrive in the shops and Holt Renfrew is not be excluded. This a big season for Holts as it marks the end of winter - hurray! If you are like me, you probably feel like you've been layering up for months now with woollen sweaters and boots, and pretty much have no idea on how to tackle your spring wardrobe.
Luckily, our friends at Holt Renfrew debut the top trends every season thanks to the ever stylish VP and Style Editor Lisa Tant. Spring 2015 is looking gorgeous, playful and colourful. They've divided up this season's trends into five main categories; 70s Redux, Garden State, In the Army, In Your Genes and Hyper Sport. You'll be seeing a lot of each trend in street fashion and in the shops in the next few months so start choosing your favourites.
'70s Redux: (pic above) I love this trend. A little bit vintage, a little bit modern; this 2015 take on the cool, effortless style of the 1970s is the perfect way to ease into spring. This trend is all about channeling peace and love; expect to see exaggerated flares and quirky clogs make it into your wardrobe's regular rotation. At Holt Renfrew you'll find all sorts of laidback silhouettes and boho looks from brands like Etro, Emilio Pucci and Nanette Lepore.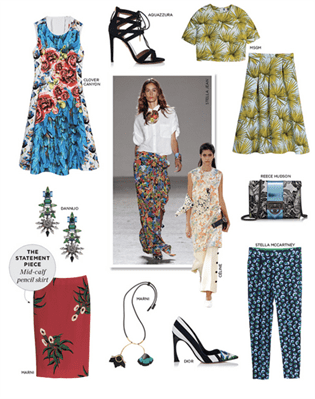 Garden State: Just as the experts at Holt Renfrew point out, florals for spring isn't a groundbreaking or new look, however the florals of 2015 definitely bring a new vibrancy to the trend. Go for bold, graphic florals that have a slight retro vibe to them or are tailored in a vintage way (think high-waisted skirts with midriff-skimming tops).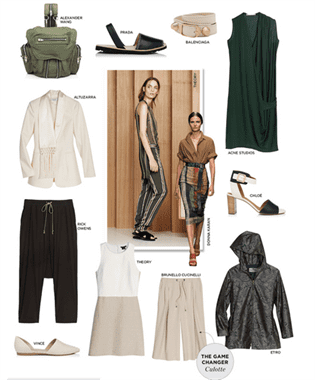 In the Army: Who doesn't love a good military jacket? This trend is perfect for the minimalists who love their neutrals because you certainly can't go overboard with the tans and greens. This season you'll see the introduction of softer fabrics like silk into the militant styling we are all familiar with. This feminine take on this typically masculine trend is going to change everything you thought you knew about the uniform.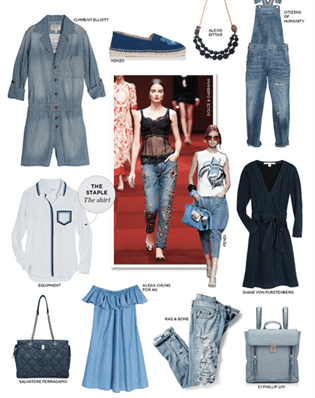 In Your Genes: Canadians love their denim and Calgarians even more so. This denim trend is nothing new for us, though the influx of trendier pieces will serve us well during the Stampede week. Expect to see denim shown in new ways - from rompers to pencil skirts. The denim and chambray tones will also be represented in accessories and leather bags.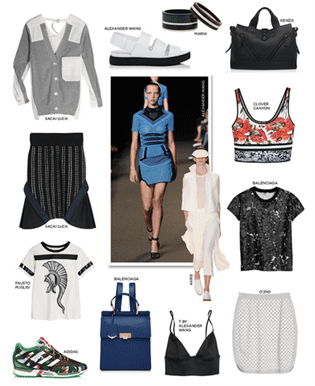 Hyper Sport: If you love a more casual, sporty look, the Hyper Sport trend is for you. High tech fabrics like neoprene will make an appearance again this year but in new flattering silhouettes. Overall, it is a pretty minimalist look so opt for pieces that mix and match. Stick with blacks, whites and bold pops of colour in your accessories to complete the look. And of course, find a really great pair of sporty fashion-forward sneakers or sandals.
---