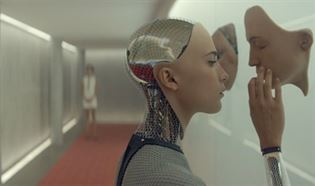 Spring just wouldn't be the same without the Calgary Underground Film Festival, and true to form the fest is pushing the boundaries of cinema right here in Downtown Calgary.
From April 13th to 19th, Calgarians are treated to the best in underground film, animation and new this year: video games!
Check out the CUFF website for a full listing of films, and more info on tickets. A great bet is a 5 film punch card for just 40 bucks! That's like getting a movie for free.
A highlight this year for film buffs will be the David Cronenberg Retrospective. Cult classics by the famed Canadian director will be screened as double features, including The Fly, Videodrome, The Brood and Scanners. Cinematographer Mike Irwin will be attending the screenings on April 18th, so don't miss your chance to hear from an instrumental member of cinema history.
Check out the entire Calgary Underground Film Festival schedule and prepare your brain for some of the weirdest, wildest, and best films you won't see anywhere else in Calgary on the BIG SCREEN!
All screenings take place at the Globe Cinema located at 617 8th Avenue SW with many screenings being 18+ only events (which means you can have a beer during the show!)
---