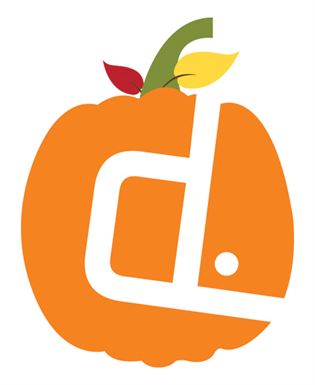 Thanksgiving is coming up fast and you may be wondering what to do for dinner. Whether you feel like taking a meal home to cook, or if you want to get out of the house and have someone else serve your Thanksgiving meal for you, there are a few downtown options that have you covered!
This Thanksgiving, let Delta Calgary Downtown do the cooking for you. Their takeaway dinner options include two price points: $325 + GST for a 10-12lbs turkey (serves approximately 8 people) or $550 + GST for two 10-12lbs turkeys (serves approximately 16 people). Also included in the dinner is urban blended greens, gravy and cranberry sauce, sage and onion stuffing, mashed potatoes, roasted root vegetables, and a choice of white chocolate cheese slab cake or sticky date pudding with rum sauce. Extra sides are available for purchase. The order deadline is Wednesday, October 5th, so act fast! Complimentary parking is available during pickup. Call 403-205-5483 to place your order.
River Cafe will be open all day Monday, October 10th for Thanksgiving lunch and dinner, and will also be offering a Thanksgiving brunch throughout the weekend. Menu items include a wood-grilled free-range Winters Turkey served with delicious accompaniments from local farmers, as well as house made artisanal breads and sticky toffee pudding. Reservations are recommended, so call 403-261-7670 to reserve your table!
Sunterra is offering up a couple of different options for you this year. One of these options is a Prepared Thanksgiving Meal - just heat and eat! Your choice of either a ham or turkey main (with potatoes, stuffing, etc), along with sweet potato ginger bisque, beet and vine-ripened tomato salad with goat cheese, and deep dish pumpkin buy. Click here for more information and to place your order.
Another option from Sunterra is their catered menu. There are four different entree options on this menu, which includes Bourbon mustard glazed Sunterra Farms ham ($31.99 per person), Turkey and all the trimmings ($37.99 per person), roasted prime rib ($38.99 per person), or a turducken roll ($40.99 per person). All entrees include a choice of two salads, a choice of potatoes, vegetables, bread, desserts, fresh fruit, cheese tray, coffee, and tea. There is a 10 person minimum for the catering option. You can place your order online at Sunterra's website.
The Westin is continuing its yearly Holiday Turkey Takeout meal. There are two options - a 15lb turkey dinner, which serves 12 - 15 people for $375, or a 22lb turkey dinner, which serves 20 - 22 people for $575. All meals come with a free-range whole turkey, oven-roasted potatoes with sea salt, corn, butternut squash and leek wild rice pilaf, celery, apple, chestnut and brioche stuffing, glazed winer squash and root vegetables, sage pan gravy, orange cranberry sauce, pumpkin sour cream pie and honey crisp apple and fall sea buckthorn fruit pie. A la carte enhancements can also be purchased. Call 403-508-5231 to reserve your bird!
Looking for activities besides dinner? There's also a couple shows and events happening downtown this weekend as well!
Disney in Concert - Calgary Philharmonic Orchestra 
Delight in the magic of Disney with this all-new Thanksgiving weekend extravaganza featuring popular Disney songs presented alongside original Disney film clips. Capture your family's imagination with the music of Frozen, Tangled, Cinderella, Sleeping Beauty, The Little Mermaid, Beauty and the Beast, The Princess and the Frog, Aladdin, and The Lion King. The performances take place at the Jack Singer Concert Hall, performed by the Calgary Philharmonic Orchestra. Performances take place on Friday, October 8th and Saturday, October 8th. Buy tickets here.
Wordfest also begins this weekend. There are various events occurring around downtown (venues being the Glenbow Museum, Arts Commons, and the Calgary Public Library), so the options are endless! Events include poetry and spoken word performances, current event panels, publishing industry workshops, art installations, and more. Check out all of the events on their website.
As another reminder, Thanksgiving Day (Monday, October 10th) is a statutory holiday; therefore no payment is required for on-street parking downtown.
Holiday shopping hours for Monday, October 10th:
The CORE - 12pm - 5pm
Hudson's Bay - 10am - 7pm
Banker's Hall - Closed
Did we miss anything? Feel free to email us at [email protected] and let us know!
---