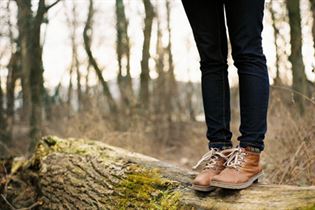 While most of Calgary tries to the exit the city on the May long weekend, a few of us want to stick around town and enjoy the quiet solace of the kickoff to summer. While you can never quite 'get-away' from the hustle and bustle of a big city, I've rounded up my favourite ways to indulge in the best spots downtown Calgary has to offer.
Go to the Movies
We are so lucky to have two fantastic theatres available to us in downtown Calgary. The Globe Cinema is a true gem, featuring incredible art house and limited run films so that our local cinephiles can get their flick fix. The popcorn is wonderful there and the seats are comfy. You can catch all of the best blockbusters at the Eau Claire Cineplex Theatre. With great coffee and food nearby, you can plan a whole evening around the outing! The best thing about seeing a movie on a long weekend? Less busy theatres meaning you can enjoy the film without the distractions of people chewing popcorn too loudly!
Picnic in the Park
Picnicking is almost a rite of passage each year as we (finally) welcome in a fresh new season and enjoy that warm air on our skin while we lounge about on blankets and graze on food from a picnic basket. So many great parks to enjoy, my favourite is definitely Prince's Island Park for the sprawling lawns, proximity to River Cafe and lush trees to keep you in the shade. Oh and that delicious little ice cream truck that is always parked by the wading pool in Eau Claire. Yum.
Sunny Day Bike Rides
Leisure cyclists will be out in full force with this fantastic warm weather. Take a spin on two wheels or rent a bike from Rapid Rent in Eau Claire for some long weekend sightseeing! Our city bike paths are beautiful and have stunning views of the Bow and Elbow Rivers - choose your own adventure by using their online bike maps!
Dine Al Fresco
There is nothing more civilized and wonderful than enjoying a fine meal on a patio. This time of year is prime time season for dining on one of Stephen Avenue's many patios. From HOME Tasting Room to Blink to The Unicorn, this is a great spot to grab a drink and dinner with friends and family. Excellent people watching means you won't want to leave any time soon.
---