I especially enjoy going to events that have a fundraising component and supporting organizations that are doing important and worthwhile things in our city - helping to enrich our culture, being one of them, is why I've been attending Glenbow Museum's Schmancy for the past few years. But I would be fibbing if I didn't admit to also being drawn to said events thanks to the amazing speakers that they've brought in over the years, and this year none other than one of my favourite fashionistas, Jeanne Beker!
I've been following Beker's career for many years, and it was a dream come true to meet her and hear her signature voice live. She brought a wonderful energy to the room, as did Buck 65, who managed to surprise me with his fantastic set and groovy moves.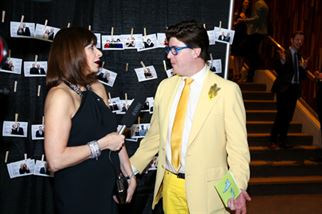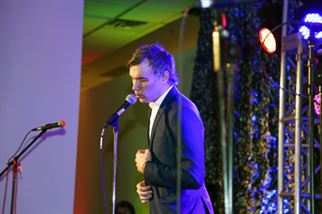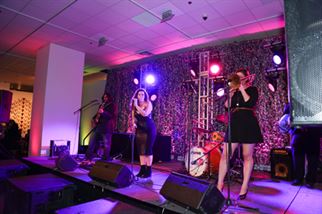 Aside from the great entertainment, of course, also came a lot of great fashion. It won't come as a surprise that my favourite ensemble goes to Diana Monea (pictured above), who has a distinct and stunning personal style that I'm in awe of, to put it mildly. I was also finally able to check out Paul Hardy's exhibit, which is a must-see and a fashion inspiration as well.
Other looks included beautiful gowns, a bright yellow suit, colourful and bold tattoos, funky fascinators and netting, crinolines, stunning lipstick choices, bow ties, and even a turquoise feather boa. But I think I'll just let the photos speak for themselves - and thanks again Glenbow Museum for a great and stylish night!
This slideshow requires JavaScript.
---