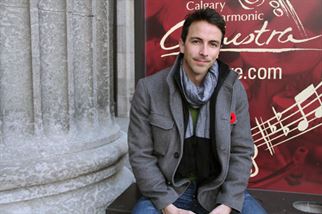 As I mentioned in my last post (Candidly Street), it's more than just about capturing style for me. I love to meet people and get a small glimpse of who they are through their personal style. It's not just about Street Style - it's about the human spirit.
When I started doing this second Downtown Calgary monthly column featuring one specific person of my choice, I was incredibly thrilled to be given this opportunity - this just gives me that extra time and space to get to know and showcase someone on a deeper level. I love to learn what someone's passions and dreams are, and the incredible things that they've done and are yet to do. What drives their personal style, what inspires them, and what they like to do in their day-to-day, from work to where they choose to dine out and shop.
This is made even more magical when I have the chance to be shown into a world that I'm not particularly involved in - at least not any longer. For many years in my childhood (junior high and high school), I was in band. I played the flute, and I actually played it well. I had many musical accomplishments to be excited and proud of, until I entered university and lost all interest. Sadly.
So when I was given the opportunity to photograph and ask a few questions of the Resident Conductor at the Calgary Philharmonic Orchestra, Adam Johnson, I was more than thrilled to do so.
With many fascinating career accomplishments behind him - a Doctorate in Piano Performance from the Université de Montréal and a Prize in Orchestral Conducting from the Conservatoire de musique de Montréal, with performances across Canada, as well as in France and Japan - the list continues from there. I was able to ask him a few more casual questions about his personal style and why he chooses Calgary as his current home.
How would you describe your personal style?
My style is pretty classic, though I definitely try to avoid plain. For work I wear a lot of suits and fitted dress shirts, though I am interested in clothes with something interesting or edgy to them.
What are some of your influences when it comes to fashion?
I lived in Montreal for 12 years, and I developed a taste for European style there. When I first arrived I identified myself as an outdoorsman and dressed accordingly, but I quickly started to like the cosmopolitan Montreal vibe and look.
What are some of your favourite stores and shopping destinations in Downtown Calgary?
I've had some really nice suits made by Umberto's Custom Tailors - the look and feel of a good custom suit is amazing. I tend to find clothes I like at Tristan, and I'm still a big fan of outdoor gear; functionality has been integrated with fashion in outdoor clothing much more in recent years.
What are some of your favourite Downtown Calgary spots?
Some of the orchestra musicians and I have had a great time hanging with Club Wolfgang members at downtown venues like the Chicago Chophouse, Mango Shiva, The Swine and Sow, and Trib Steakhouse.
What are some of your favourite trends for Fall/Winter 2014?
I like slimmer fitting coats with tall stand up collars and angular cuts. Slimmer fitting pants can look good too if paired with the right shoes.
What fashion advice would you give to others?
I'd say wear what makes you happy; there are lots of ways to both dress to the occasion while adding a personal touch. Nothing looks good if the wearer is uncomfortable, and it doesn't matter what the clothes cost as long as the fit is right. I see expensive suits all the time with pant legs that are too short, and it ruins the whole look. What's considered a good fit changes of course depending on the style, but given that we're communicating through what we present ourselves in, the fit is most important.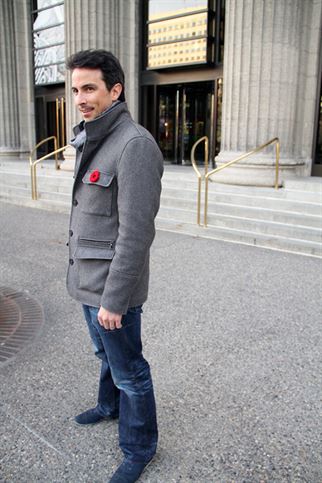 Where were you born and raised?
I was born in Windsor, Ontario, but my family moved to Alberta when I was 1 year old. I was raised on an acreage 20 minutes west of Hinton, hence my affinity for the outdoors.
Why do you choose Calgary as your home? Do you plan on staying here, why/why not?
I moved here from Montreal after winning the position with the CPO. I love it here; I have many friends and family around, the mountains are amazing, the people are friendly, and the city is vibrant. The job is generally only a 2-3 year appointment, as it is meant to give young emerging conductors a launch platform, so I may have to move elsewhere eventually for my next role, but I'd love to stay.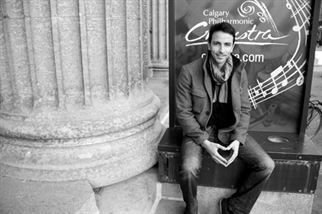 What is your role with the CPO and how long have you been with them? How does your career influence your personal style and fashion choices?
As Resident Conductor of the CPO I conduct most of the Pops, Educational, Family, Holiday, and Outreach concerts - I conducted in front of about 45 000 people last year. I am the back-up conductor whenever the Music Director Roberto Minczuk or guest conductors are in town in case something prevents them from doing a rehearsal or concert; I attend most rehearsals I'm not conducting myself in order to assist with the sound balance in the hall, which can be different than what we hear on the stage.
---