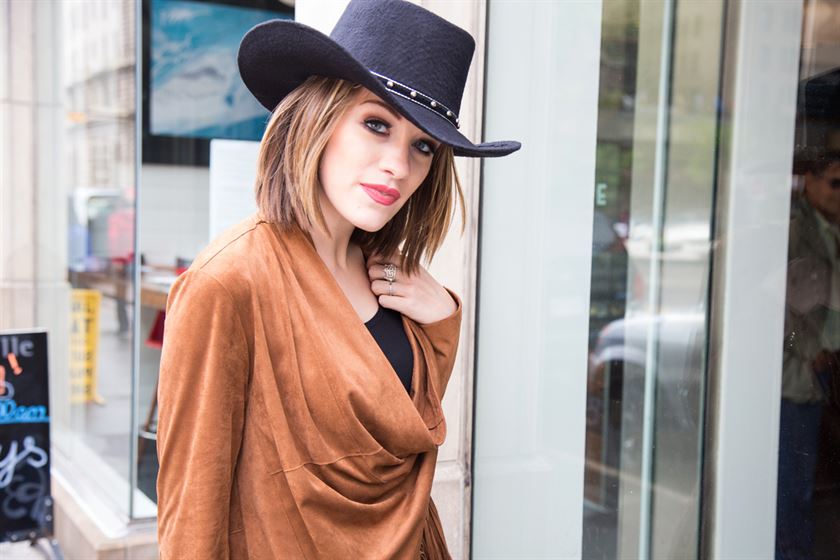 I like to keep myself open to opportunity and new adventures, so when I found out that Miss America was en route to Calgary during Stampede and that I could meet her for a little photo action, I decided to go for it! I was even more delighted when I met Betty Cantrell, who in true Georgian style, was really sweet and a delight to meet - insert beauty and the fact that she's super photogenic, and we have a street style hit!
Cantrell became the first Miss Georgia to take home the crown since 1953, and is now on a national tour to promote her personal platform, encouraging children to make healthy choices and stay active, while serving as the National Goodwill Ambassador for Children's Miracle Network Hospitals.
While in Calgary  she did it right with some western style touches, and I can certainly get behind all of the fringe, all of the time! We decided to meet at one of my favourite spots downtown - Deville Coffee - and photographed inside and outside of the cafe. But I'll let the photos do the rest of the talking!
---