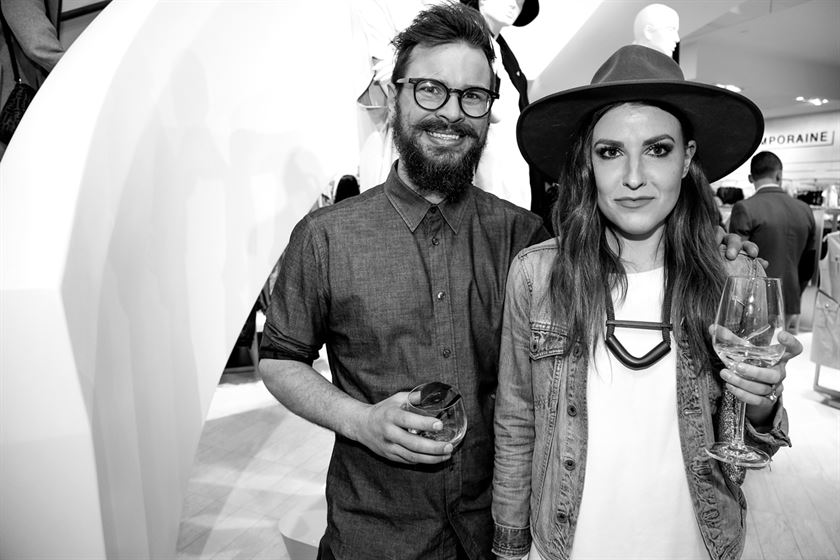 Simons, the 177-year-old fashion retailer from Quebec City, finally opened its first Calgary store yesterday, and I had the lovely pleasure of having a sneak-peek on Tuesday evening, where I also took that opportunity to snap a little street style while enjoying the event and trying to digest all of the goodness the new store and retailer has to offer.
The downtown location at The Core Shopping Centre marks Simons' 14th store, the second in Alberta, and it makes up five floors in the Lancaster Building and portions of the first, second and third floors of TD Square. The main floor of Simons runs an entire city block on 2nd Street between Stephen and 7th Avenues - so to say there's much to get though is a bit of an understatement.
Art plays an important role in the design of all Simons stores and The Core location is no exception. Simons commissioned local Calgary artist Maya Gohill to install a three-storey painted mural which runs along the escalators (some of it pictured below), and numerous other Calgary artists are also represented within the store's design.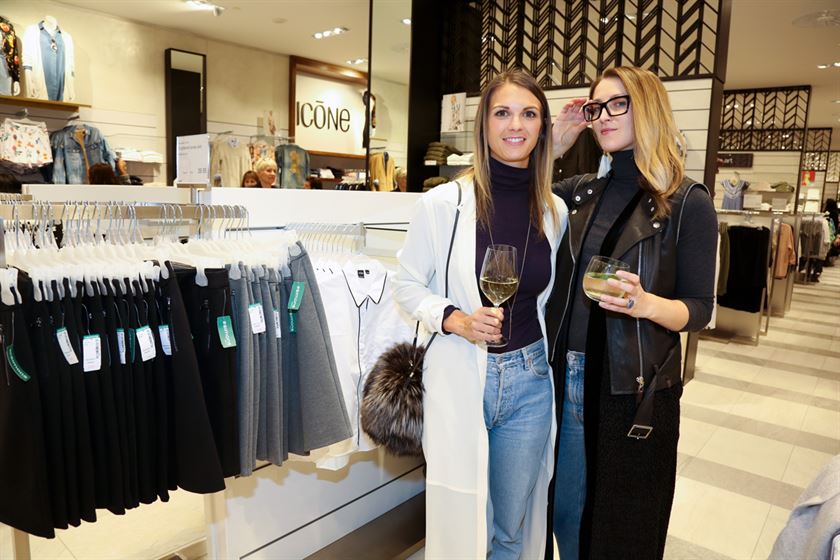 And now, to the fashion…Simons houses an extensive and fashion-forward collection of its own exclusive and innovative private label brands for men and women, complemented by a selection of leading labels, exclusive discovery brands from around the world and an edited collection of international designers, while also carrying home fashions! I truly can't wait to dedicate some time to explore it all, especially since I was busy catching some street style during the evening's festivities.
Of course a lot of cool media, bloggers and Calgarians flocked to the store preview, and here are just a few that I captured throughout the evening.
Congratulations Simons, Calgary is lucky to (FINALLY) have you! https://www.simons.ca/simons/
---