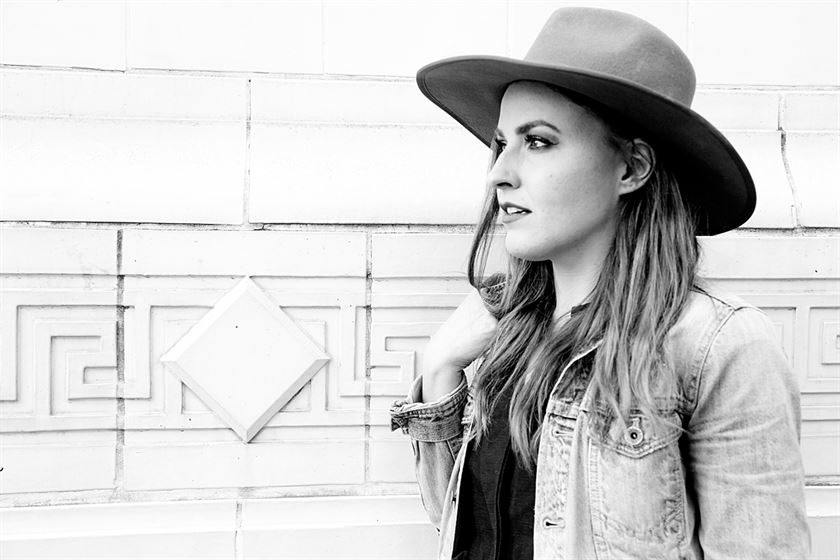 One of the questions that I receive the most is - why do you choose the people that you do to capture your street style? What is it about them? And my answer is simple - I go by instinct. I'm naturally attracted to a personal style that I admire or like, I'm drawn to confidence, perspective and people that are clearly using style to not only enjoy life, but to showcase a bit of who they are.
This is precisely what happened when I first spotted Stephanie Marlow Penner at the the Simons event a couple of weeks back (you might recognize her from my gallery of images from my last Street Style Huntress post!), and I knew that a full feature of this stylish lady was in order and that I needed to know her! I love her aesthetic, and I had a feeling that she'd have a lot of cool things to share about her personal style, and I was certainly right. Oh yeah, and her blog is also amazing! (http://www.fleurlifestyle.com)
But I'll let her tell you more…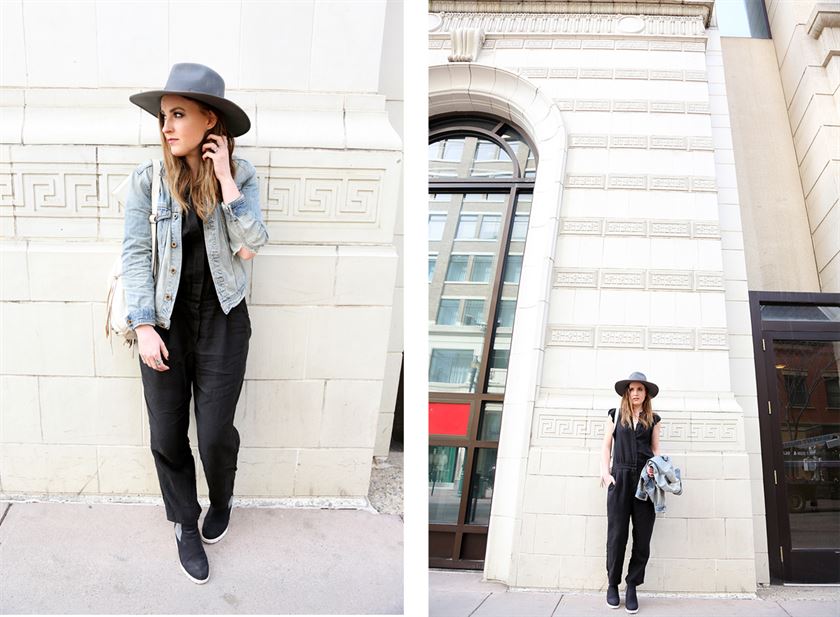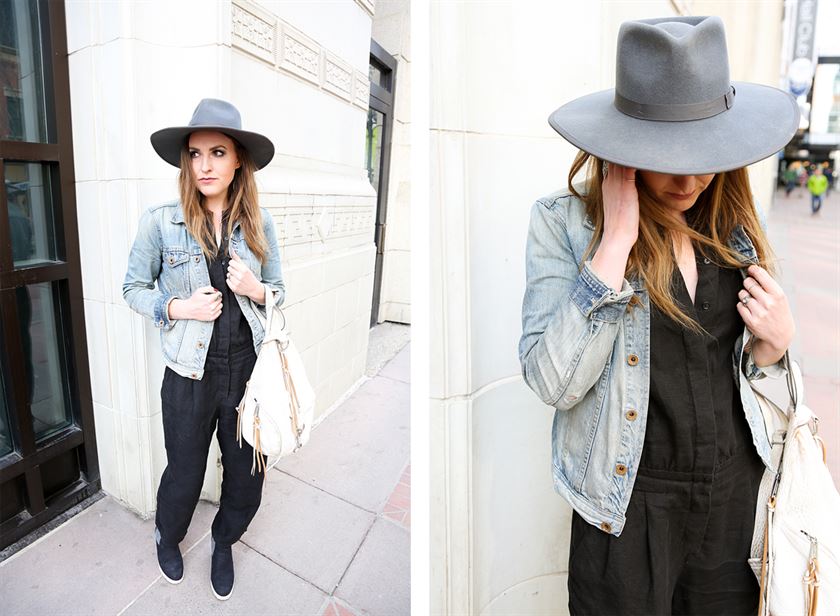 How would you describe your personal style?  
I love the idea of uniforms as my every-day style and incorporating unique, curated and beautiful pieces to that. My closet is filled with jumpsuits, dresses, different variations of white tees, and I've been wearing hats for weeks on end now.  That way it's really simple to get dressed every morning and feel beautiful, confident and uniquely me in what I'm wearing.
What are some of your influences when it comes to fashion?
I feel most inspired/influenced by women who wear their confidence and have a unique sense of what looks great on them.  Timeless vs. trendy.  I've seen Iris, Advanced Style, and Grey Gardens countless times and am buzzing with inspiration every. single. time.
What are some of your favourite stores and shopping destinations in Downtown Calgary?
Holt Refrew has always been/continues to be my fave. Covet worthy pieces, endless inspiration & Canadian!
What are some of your favourite Downtown YYC spots?  
Cocktails at Proof followed by a date night at Vertigo Theatre.
What are some of your favourite trends right now? 
Constantly wearing a scarf/bandana around my neck.  Love the simplicity of shapes, and textures of natural fibres.  I usually wait on the side lines for a little while before jumping on board with a trend.  At the end of the day I like to subtly add trends to my wardrobe.
What fashion advice would you give to others?  
Confidence is the most important part of fashion.  If you feel stunning in something, wear it.  If you see someone wearing something that you're drawn to, remember that it's usually their confidence and sense of style you're drawn to not necessarily the items they're wearing.  Replicate inspiration in a way that's uniquely you.
Tell us more about the projects and work that you're involved with?
Last summer I launched a lifestyle blog called Fleur.  Starting a blog is something I've wanted to do for a long time. It's been so exciting to be working on what I love/have dreamed of doing.  Sometimes it's a matter of jumping in the arena and figuring things out as you go.  The most surprising part has been the people I've gotten to connect, work and collab with.  There are some really good people doing amazing work in this city.  I'm currently working with Canadian Designer, Alyssa Yuhas on re-designing and re-branding my site.  I'm excited to continue documenting style/fashion, entertaining, home design/projects, health/wellness, travel and writing about thoughts/life on a site that gives people a super accurate reflection how my husband James and I do life.  Living beautifully, intentionally and well is a good moto for what I blog about.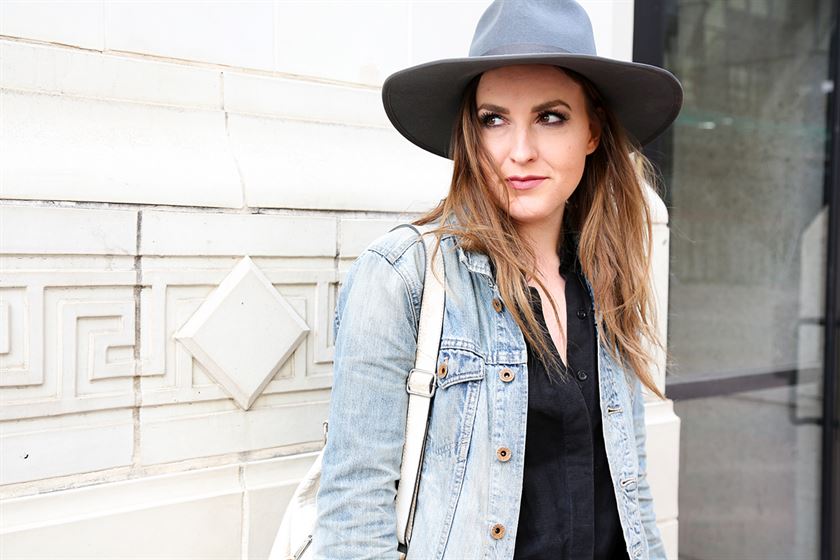 What are some of your future aspirations?
In no particular order:  I love entertaining and I have a vision of creating a filmed dinner party series for my blog.  My husband owns a construction company and I have studied and love Interior Design and we dream of designing and building our own home. I'd love to travel more and get to connect and collab with some of the creatives I've gotten to know through Instagram/blogging.
How does your work influence your personal style?
With any kind of work I've always felt that it's important for life and work to be a seamless flow.  Writing a lifestyle blog has allowed that seamlessness to happen naturally.  Having a platform to document my personal style has allowed me to feel more confident in experimenting with new trends, and sharing my take on things that have been done many times before.
Anything you'd like to add or tell us about?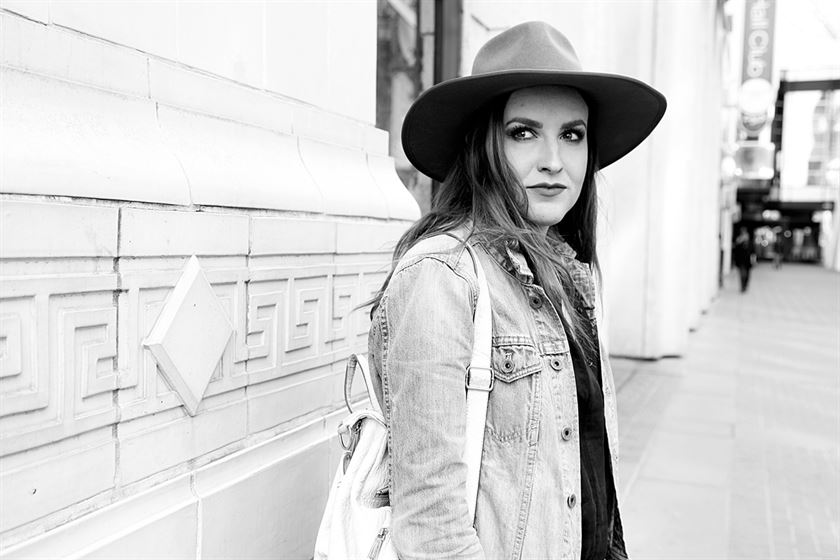 ---