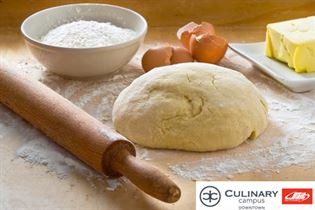 June kicks off with a bang next week and there is no better way to celebrate the sixth month of the year than taking advantage of all of the fun and amazing things happening in Downtown Calgary. I've rounded up five awesome activities that will get you super excited for the summer no matter what your interests are!
Artisan Bread Classes at the SAIT Culinary Campus
Time to up your baking game with a tasty artisan bread class at the SAIT Culinary Campus. Learn how to make beautiful loaves of bread at home, all with the expertise and supervision of a skilled artisanal baker on hand. Everything you make will be a perfect addition to your picnic baskets this summer down at Prince's Island Park.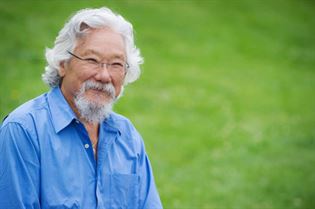 Wordfest presents David Suzuki
David Suzuki presents his most recent book, In Letters to My Grandchildren on June 16 at Knox United Church. The revered environmentalist draws on his experiences and wisdom gained over his life to pass on to future generations. The evening includes an audience Q&A and book signing after the event. This is a not to be missed event!
Sake Maker's Dinner at Ki Japanese 
When was the last time you attended a Sake Maker's Dinner? Never?! Well, there is always a first time for everything. This is the first time this award winning brewery from the Nagano prefecture of Japan will be in the Albertan Market. The Mikotsuru Sake Maker's Dinner Hosted by the honorable Akira Kondo is a great place to learn about how sake can complement the rich full flavours of river fish and root vegetable based dishes. Mikotsuru's Sakes have a beautiful thread of acidity which make them a great transition for white wine lovers along with the umami characteristic of Nagano. 
Saturday June 6

th

, 2015 - 

Cocktails 6:00PM / Dinner 6:30PM

$110 (excluding taxes and gratuity) for tickets or for inquiries, please contact Adam Snelling at 403.264.1133, or 

[email protected]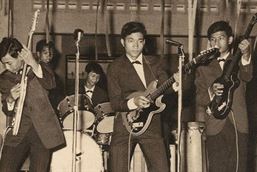 Sled Island Film
Sled Island, Calgary's most amazing indie music festival has become just as well known for their film programming as for their music. This year's line-up kicks off on June 22 until June 25 and promises to be their best year yet. One highly anticipated film is Don't Think I've Forgotten: Cambodia's Lost Rock & Roll, a music doc that focuses on the unique music that flourished in Cambodia during the 1960s and early 1970s. Advance tickets and wristbands are on sale now - a wristband will get you into all of the 2015 films as well as all Sled Island events.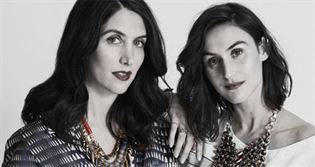 Holt Renfrew Uncrate Africa
For Holt Renfrew's second edition of H Project's 'Uncrate a Culture' initiative, H Project will transform into Uncrate Africa boutiques, bringing to life the continent's cultures, crafts and artisans through a spectacular capsule collection of fashion, accessories, children's apparel, home wares, cosmetics and textiles. Holt Renfrew has collaborated with over 22 renowned designers, including Dannijo, Stella Jean, LemLem, FEED, Mark Holden, Indego Africa, Me to We, Otago, Ziya Kenya, Chantecaille and many others, on exclusive designs for the Uncrate Africa boutique – each giving back to the region in its own unique and meaningful way.
---