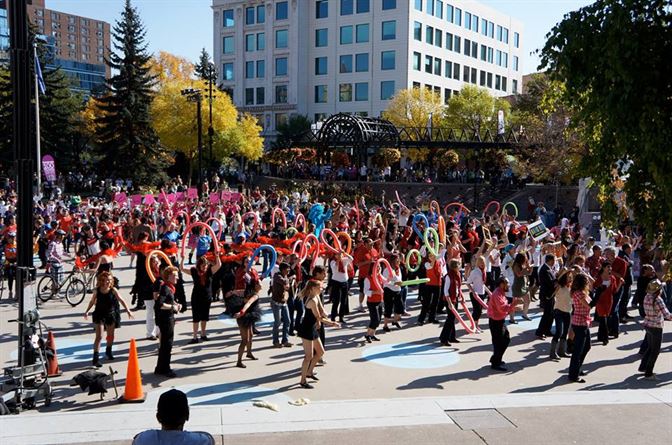 CULTURE DAYS - September 30th - October 2nd, 2016
The 2016 Culture Days Block Party will take place starting Friday, September 30! Mark your calendar and be ready to come down to Olympic Plaza, between 11am and 2pm, for this kick-off to a three-day celebration of Calgary's vibrant art and cultural life!

Running September 30, October 1 and 2, 2016, Culture Days is an annual pan-Canadian movement to raise the awareness, accessibility, participation and engagement of all Canadians in the arts and cultural life of their communities.
You will enjoy everything from cultural music and dance performances, glass blowing, print art and speed painting demonstrations, to circus skills instruction, Capoeira and even Baby-Boomer Karaoke. In addition to the space being alive with art, song and interactive cultural activities, you'll discover what organizations in Calgary have to offer including Calgary Arts Development, the Glenbow Museum, Calgary Philharmonic, Theatre Calgary and the National Music Centre.
This three hour event kicks off Culture Days in Calgary which runs the entire weekend.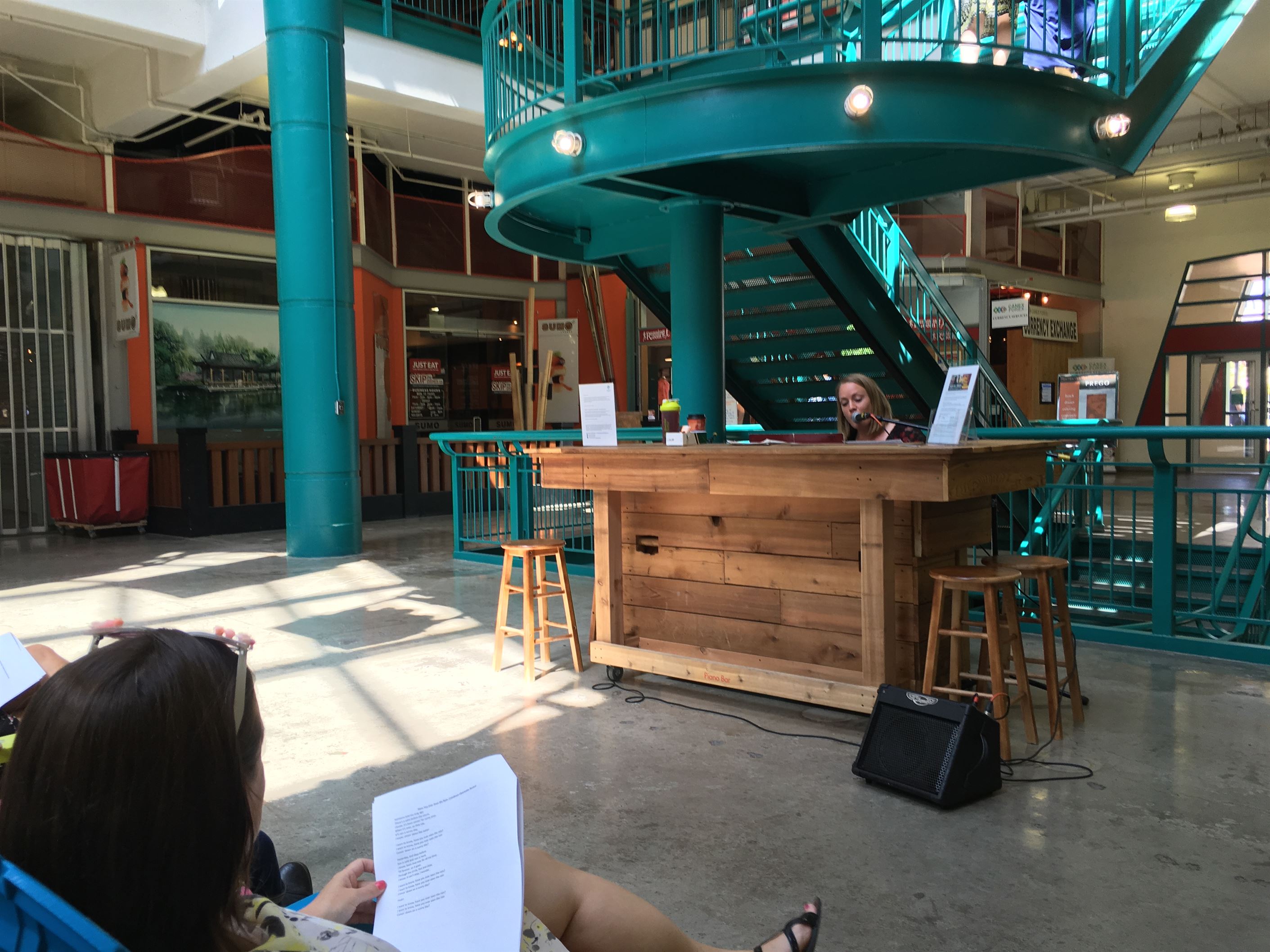 CIFF POP-UP PIANO SERIES - September 26th & 28th, 2016
Downtown Calgary and the Calgary International Film Festival present the CIFF Pop-Up Piano Series. From Monday, September 26th to Wednesday, September 28th there will be 3 performances total, located on the 2nd level of the Eau Claire Market. Performance times are listed below.
Monday, September 26, 9:00-10:00 pm
As daring filmgoers line up for CIFF's spooky Late Shows at Eau Claire Market, Kenna Burima will play a selection of creepy, suspenseful music to get you ready for an evening of fear!
Wednesday, September 28, 5:30-6:30 pm
It's Hump Night at the Calgary International Film Festival! To get you in the mood for love, Dee will play a selection of romantic (and even slightly sexy) tunes outside of the Eau Claire cinemas.
Wednesday, September 28, 8:00-9:00 pm
It's Hump Night at the Calgary International Film Festival! To get you in the mood for love, Claire Butler will play a selection of romantic (and even slightly sexy) tunes outside of the Eau Claire cinemas.
The Calgary International Film Festival also continues this week and runs until October 2nd.
CIFF is a 12-day showcase of 210 multi-genre feature and short films from Canada and over 40 other countries. The festival hosts gala events, screenings, special presentations, and a "Behind the Screen" series that emphasizes unique and exciting ways for filmmakers and fans to interact. Festival passes, ticket packages, and single tickets now on sale.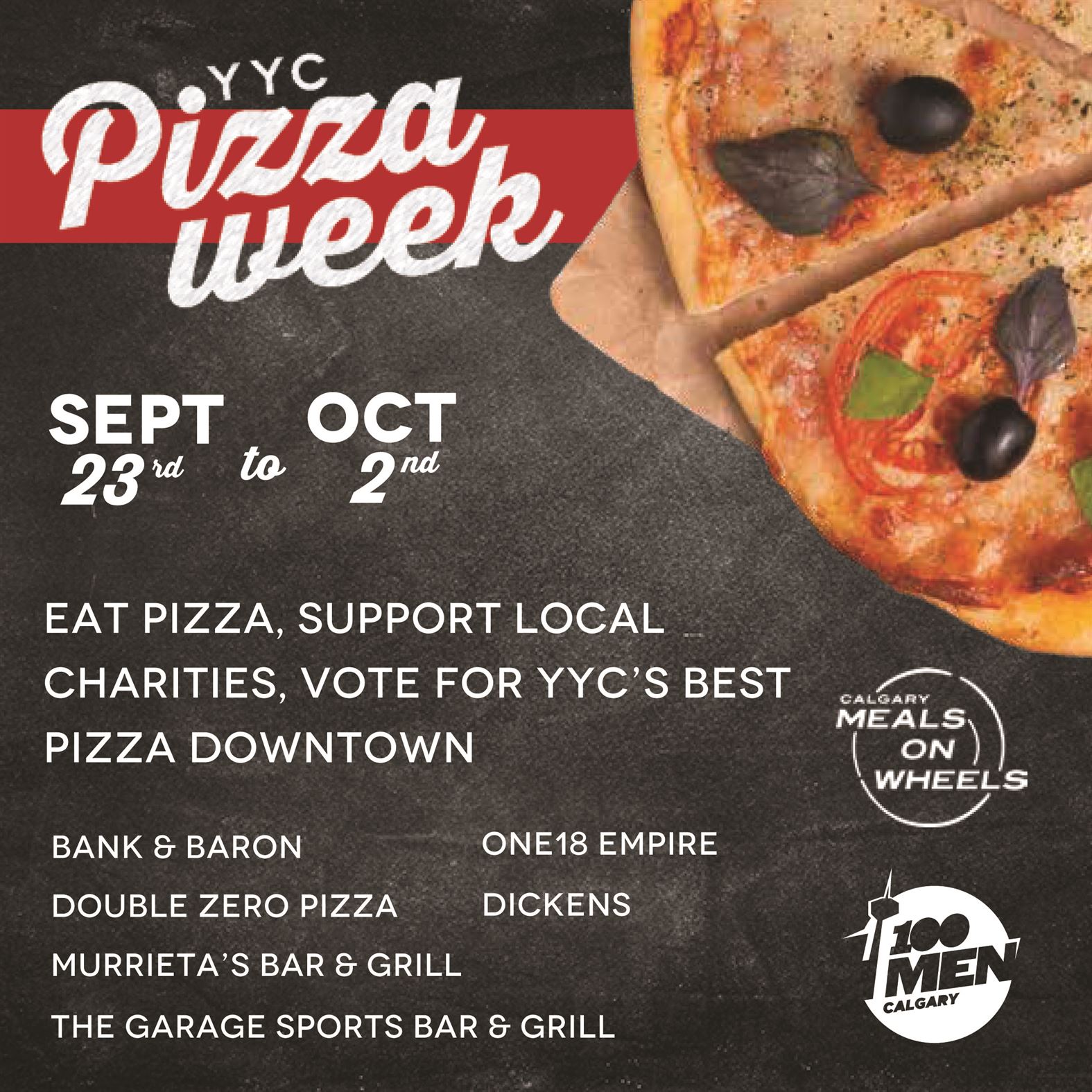 YYC PIZZA WEEK - September 23rd - October 2nd, 2016 
The YYC Pizza Week is back for its 3rd year!  This year, over 50 restaurants in Calgary will participate in a "ten day pizza battle" from September 23rd to October 2nd, 2016. Each pizza designed must fit into one of four categories: thick crust, thin crust, gluten free, or unique (such as pizza dessert, pizza muffins, etc). Each pizza has been uniquely designed for this event, so be sure to check out as many as you can!
Partial proceeds from all pizza purchases will benefit two local charities: Calgary Meals on Wheels and 100 Men Calgary.
Downtown locations include:
Bank & Baron
Double Zero Pizza
Murrietta's Bar & Grill
One18 Empire
Dickens
The Garage Sports Bar & Grill
Check out our blog post for more information!
DOWNTOWN LIBATIONS AT EARLS67 - September 28th, 2016
Earls 67 looks forward to sharing The Happiest Hour with you. Rhino pints, Smoked Whiskey Sour and Rascal Red and White Wine - all $5 during The Happiest Hour daily - 3pm - 6pm and 9pm - Late. And lets not forget those $3 Potato Tots.
Happiest Hour! Drink Features
Rhino Pints (20oz) - $5
Smoked Whiskey Sour (1oz) - $5
Rascal Red + White (6oz) - $5
Happiest Hour! Food Feature
Potato Tots - $3
There will also be a variety of complimentary shared plates.
Enter to win a $100 gift certificate, must be present to be entered into the draw!
Libations is a monthly happy hour gathering. Each event will take place the last Wednesday of each month from 4:00 pm to 6:00 pm at a different location Downtown and will feature happy hour promotions and surprises.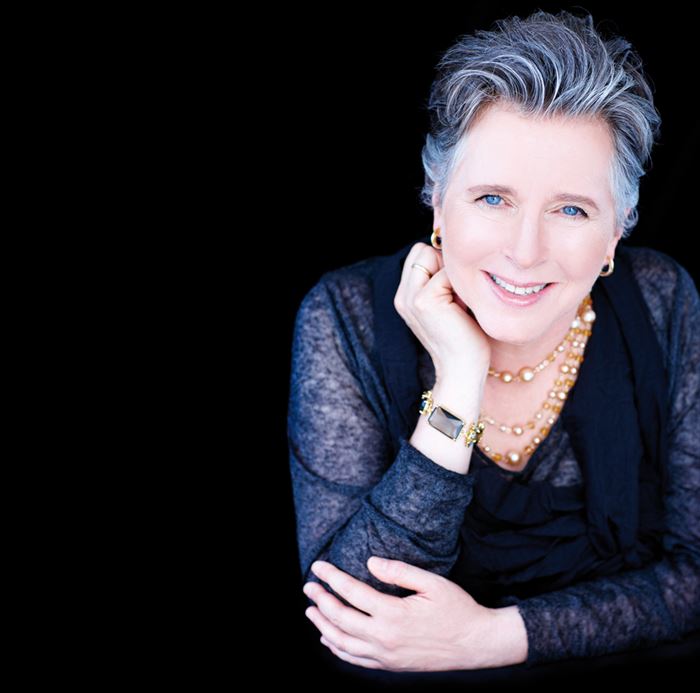 EPIC ROMANCE: CHOPIN & BRUCKNER - September 30th & October 1st, 2016
The pairing of Chopin's Piano Concerts No. 1 alongside Symphony No. 4, Bruckner's most famous symphonic work, launches the 2016/17 Classics Season with a Romantic flourish. Lauded for her impeccable mastery of Chopin, Canadian pianist Janina Fialkowska is globally recognized for her "grace, fluency and strength". (The Telegraph).
Presented by the Calgary Philharmonic Orchestra. The performance starts at 8pm both evenings. Tickets available on Calgary Philharmonic Orchestra's website.
---
For more events in Downtown Calgary, visit the Downtown Calgary Events Calendar. Want these events emailed to you inbox each week? Click to sign up for the Downtown Calgary Events Newsletter.
---