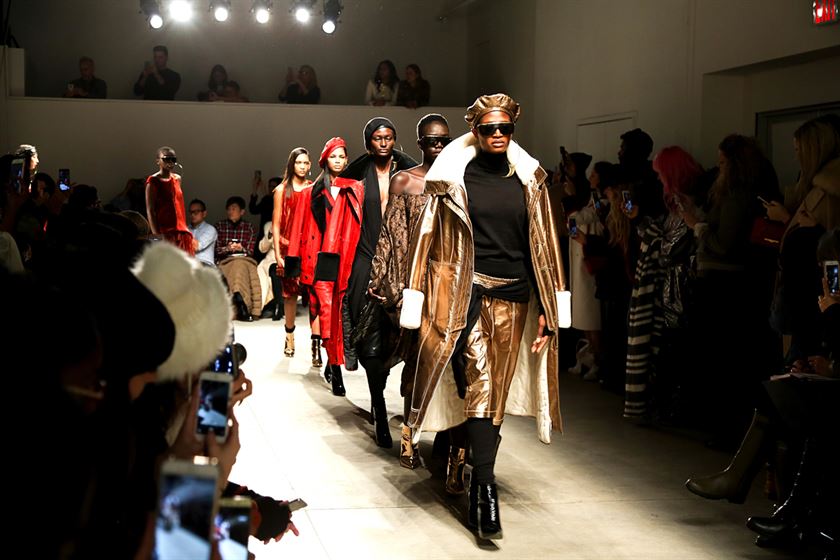 One of my all-time dreams has been to attend New York Fashion Week, and earlier this month I finally set off to make this dream come true! I've been working as the Street Style Huntress in Calgary for over seven years now, photographing stylish people on our streets, and I've also been a stylist and photographer for much longer than that. So my main goal for this trip was to capture as much amazing street style as I possibly could - this is the Street Style Huntress trip that I've been waiting for, so my intention was to feel inspired, creative and get my energy to soar for the rest of 2017!
As a stylist, I was also very excited to have the opportunity to attend some shows, events and presentations, and it all began with Nicholas K, which is also where some of my favourite trends for Fall/Winter17 were born. The collection was full of beautiful metallics, serious pops of red and amazing makeup to seal the deal. I also loved the textures, detailing, patchwork, furs, fishnet stockings and other amazing trends coming off the runways.
So let me break it down for you with a couple of my favourite fashion trends, and of course, I can never say no to a little beauty action!
FASHION TREND ONE - METALLICS/BLING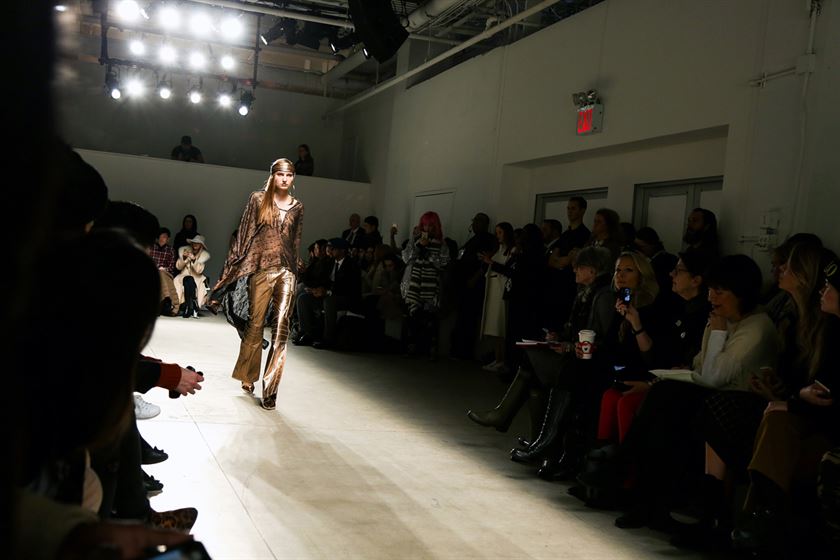 What I love about this trend is that you can opt to keep it to your accessories and it's a more subtle and more economical way to stay super trendy this upcoming fall season. It looks chic and luxe if done right. Great to wear with all colours, and the perfect punch to your neturals.
The other good news is that even though I was watching for the trends to come months from now, you can easily find metallic pieces to add to your wardrobe now, especially within shoes and accessories.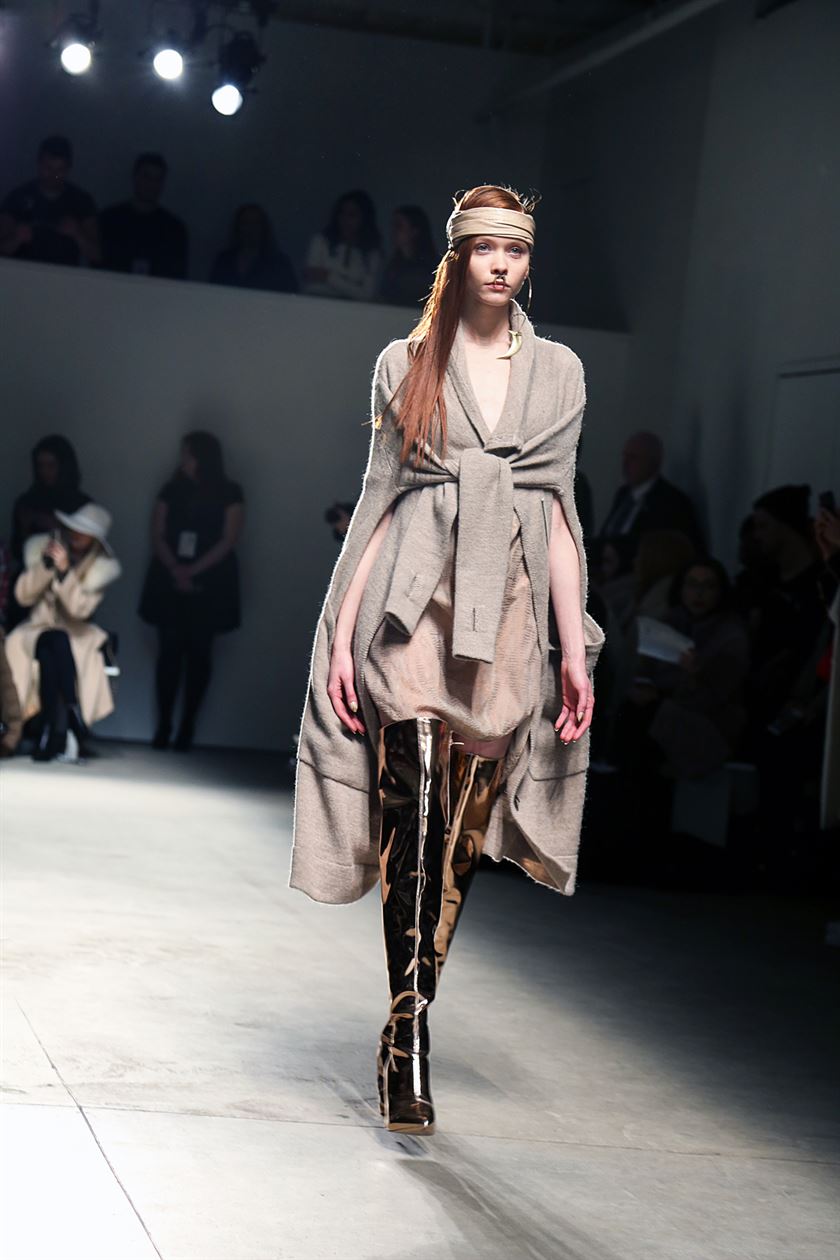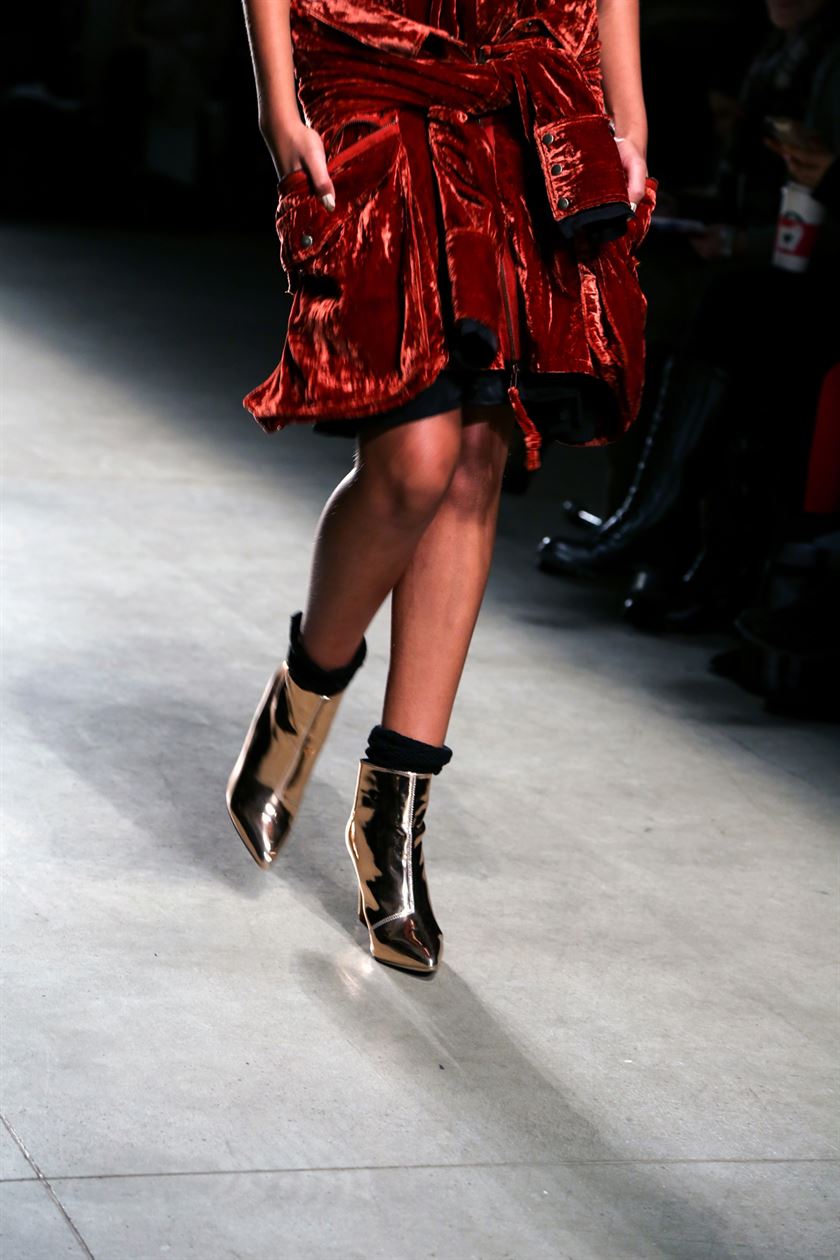 I've gone through and sourced some awesome pieces that are already available at some of my favourite Downtown Calgary retailers.
HUDSON'S BAY - One of my favourite Downtown Calgary destinations, Hudson's Bay, always has fantastic accessories. This is where I find a lot of cool rings and statement jewelry pieces that I wear with EVERYTHING! They have a lot of great metallics to choose from already, whether it's shoes, purses and other accessories, so get going on the Metallics trend now! http://www.thebay.com
I also found a great bag at Banana Republic - they have a few different metallic options, in both silver and gold - and a gorgeous gold statement necklace to really amp up your accessory game. http://bananarepublic.gapcanada.ca
And the best part about the metallics is that it definitely extended into the makeup as well!
FAVOURITE BEAUTY TREND (MORE METALLIC)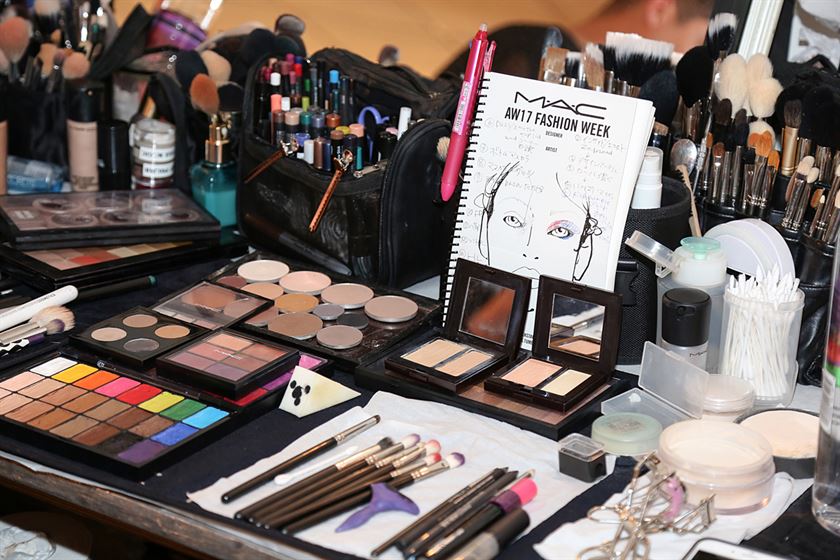 I was so excited to see that the metallic trend extended into the makeup as well!
I had the amazing opportunity to be invited backstage with MAC Cosmetics before the Georgine show, as they prepped the models and spoke about the collection and makeup inspiration for the show.
Key Makeup Artist Romero Jennings (Director of Makeup Artistry in New York) created a beautiful look that perfectly complimented Georgine's stunning runway collection. The look he created is very much Downtown Girl wearing Park Avenue Clothes - she's trying to be pretty yet still rough. The beauty look was very smokey and metallic on the eye, with a neutral cheek, contour and glowing highlight to add that extra glamour and sheen. The makeup was slightly different on each model to showcase individuality and personality - a red/plum mixture, with a neutral gloss on the lip to make the entire feel super fun and edgy.
A few key elements and products that were used to achieve this stunning and sultry look for Georgine!
EYES: Engraved Pencil was applied in the waterline and along the top of the lash line. Liner in Designer Purple was applied to the lower lash line and Designer Purple was buffed onto the lid.
SKIN: Skin was hydrated using Charged Water Face & Body Lotion.
CHEEKS: The top of the cheek bone was highlighted with Extra Dimension Skinfinish in Double Gleam and Taupe.
So of course, I recommend visiting MAC Cosmetics to get these products, and other metallic goodies. They are located at Hudsons Bay Downtown, and also have a free standing store at The Core. http://www.maccosmetics.com
FASHION TREND TWO - FUR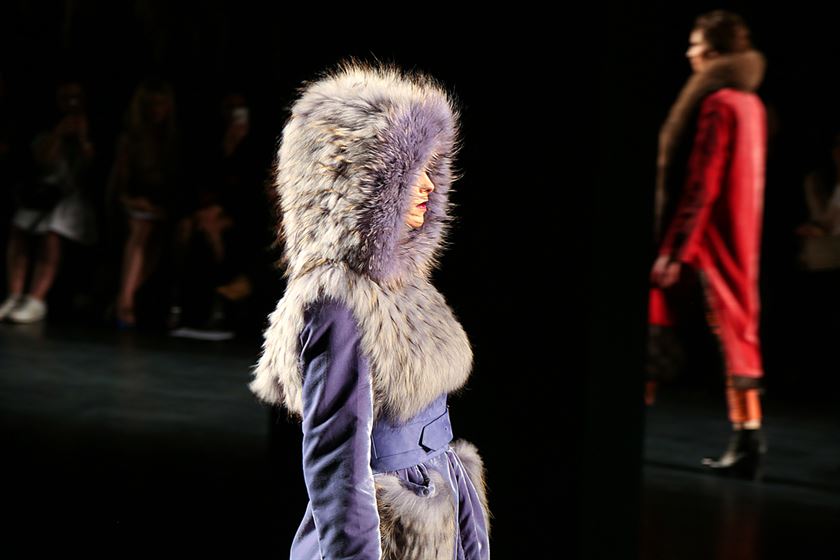 Another presentation that I was super excited about was Francesca Liberatore - and she really brought some gorgeous pieces to the runway, including my next favourite trend - fur! There was a lot of it for Fall/Winter, including at Georgine (who is very much known for her furs), and I love the variations of this trend, including colour.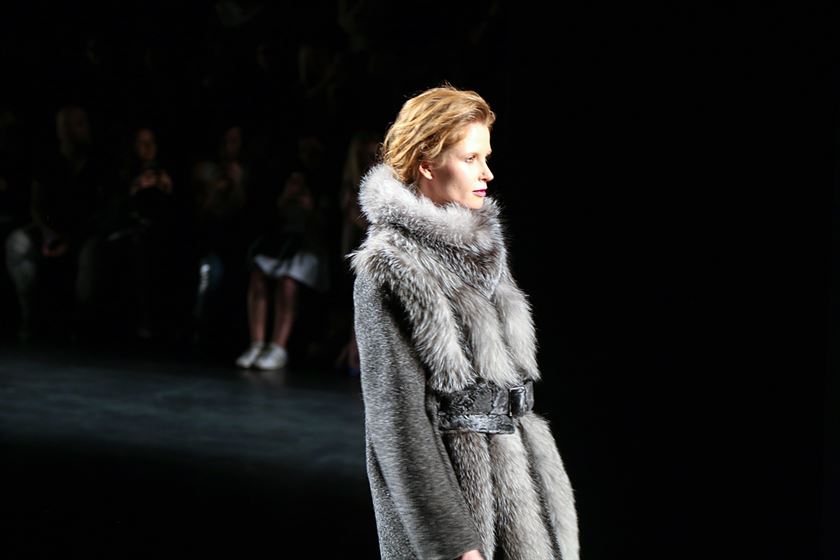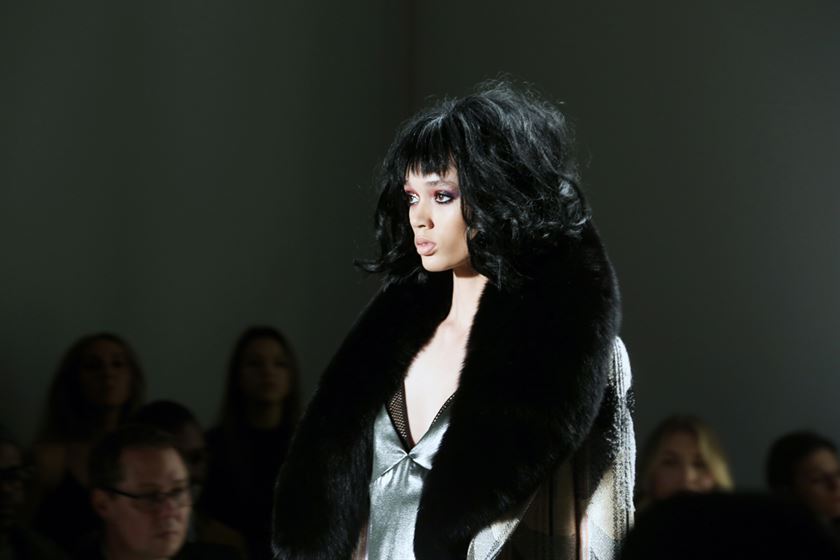 Of course I suggest you go with a faux variation, and here are a few you that you can pick up now!
Picking just two fashion trends to share with you was a tough one for me - because I loved all the RED and that was at the top of my list - but because Mr. Fabulous and I chatted about that on Breakfast Television and I shared it on my blog, I'll let you have a look at that for additional trends and things we loved at #NYFW.
You can also see my Street Style Huntress adventures there as well - www.aldonab.com/blog.
Happy shopping and trending!
---